Note: I have no affiliation with the Hyatt Hotel Brand, its affiliates or its employees. I am receiving no compensation from Hyatt, and this is an endorsement for what I believe is the best hotel brand around.
This post might be a little bit outside the "norm" for me, but it isn't, really. I am all about excellence in whatever I pursue – business, life, family – be the best (or die striving toward the goal) is a good rule to live by.
Some background: when I started traveling occasionally for business back in the late 1990's, I sampled the "brands" that were available to me wherever I went. Hilton, Marriott, Hyatt and even small boutique brands that were less popular – all offered something appealing to the business traveler. One of these, however, stood out above the rest, and there was something very compelling about them from my very first stay.
The big guys, Hilton, Marriott, Inter Continental Hotel Group etc., all offer a rather canned experience to the frequent traveler. There are concierge lounges, premium upgrades for loyalty and warm and friendly greetings upon arrival. Most business travelers are out to rack up the points, and to cash in when it is time for leisure. The more locations you have to choose from for vacation, the better; this makes sense.
Hyatt Hotels stand out, to me, as being in a league of their own.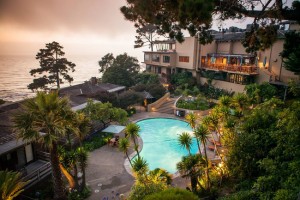 There certainly are not as many Hyatt locations as there are Marriott or Hilton locations, but this is a plus, and I'll tell you why. The big guys boost their property count by littering off-ramps with lower tier brands (think Courtyard by Marriott or Hampton Inn by Hilton). This gives you more of a selection when you are in smaller cities, but these aren't necessarily the types of properties that a frequent traveler will reserve on vacation.
I know that there aren't as many Hyatt properties to choose from, and this is fine with me – there are certainly enough Hyatt properties in the larger cities where I travel.
Where the Hyatt brand excels is in their ability to offer the "experience" of the big guys, with a personal touch that only a smaller organizati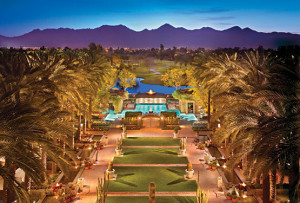 on can offer. When you are a loyal customer in the Hyatt world, you are treated like family – this has been the case almost universally in my experience. I've vacationed with my family at the Hyatt Carmel Highlands, the Hyatt Regency Resort in Scottsdale, the Hyatt Regency Lake Buena Vista in Orlando and the Park Hyatt in Chicago, and without exception, these experiences were special. A recent business trip, with family, in Atlanta, was likewise a treat for them.
From the moment of arrival until the time we depart, my wife and children comment that, "The people are so kind and attentive here." My rule of thumb with hotels is that I need a comfortable bed and a clean, pleasant room for a good night of sleep when I travel for business. When I travel with family, I want an experience that is memorable for them. This is exactly what I get with the Hyatt brand – without exception. There was a year when I had achieved the highest loyalty levels at Hilton (Diamond), Marriott (Platinum) and Hyatt (Diamond), and the only experience that stood out as exceptional was my experience with the Hyatt.
Which brings me to the point here – this is just good business, plain and simple. Give people a superior experience with whatever you offer, and you won't need to worry about sales. I have nothing against the "big guys" in the world of hotels, but I also haven't experienced anything very special there. As long as I travel, and have the option of staying at a Hyatt property, I will do so (if they continue to keep up their end of the bargain).